Inmate Mail
Family and friends are encouraged to communicate with their loved ones incarcerated at the jail, and mail is just one resource to keep in touch. While there is no restriction on the amount of mail an inmate may send or receive, there is a restriction on the size of certain mail coming into the Jail (restriction does not apply to legal/privileged mail).
For reasons of Jail Security, Any non-legal mail sent to an inmate and received by the jail will be photocopied for delivery to the intended inmate. Original material will be placed into the inmate's stored property. Please remember to use paper no larger than 8 ½ by 11 inches and allow margin space around the edges of your letter. This will ensure that any writing is not left out of the photocopied material.
Magazine, newspaper, or printed material included with a letter will NOT be delivered to an inmate.
The following restrictions should be considered when sending mail to the jail. Correspondence that does not conform to these restrictions will be returned to sender.
Social occasion cards, (i.e. birthday, Christmas) cannot exceed 6" x 8" in size. Cards that contain mechanical devices, such as musical cards, are not allowed.
Photographs cannot exceed 4" x 6" in size. (No Polaroids & no more than 10 photos)
Do not send cash in the mail. Only money orders or certified checks will be processed into an inmate's account. Other types of currency will be returned to sender.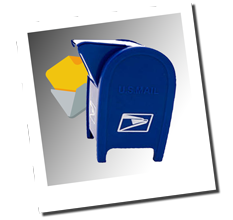 Mail will be delivered to the recipient within 24 hours after it is received from the Post Office with the exception of Saturdays, Sundays, and Holidays. Mail, if any, received on these days will be delivered on the next normal business day.
Contraband items discovered in an inmate's mail will be seized. Both the inmate and the sender will be notified of any item which has been seized and the reason for the seizure.
The following is an example of how mail sent should be addressed:
Sender's Name

Sender Full Address

STAMP

Inmate's Name

c/o Northern Neck Regional Jail

P.O. Box 1060 Warsaw, Virginia 22572