Inmate Attendance at Funerals
The death of a close family member can be difficult to bear, and it is especially so on those incarcerated. Unfortunately the jail is limited as to accommodating special requests during these times, the most often being attendance at the funeral. In order for an inmate to attend the funeral of an immediate family member, a Court Order from the charging or sentencing court must be obtained. Family members can contact the court clerk in the concerned jurisdiction for more information.
An immediate family member is defined as Spouse, Child, Mother, Father, Grandparent, Sister or Brother.
If the funeral is at a location other than the jurisdictions served by the facility, the inmate will be required to reimburse the Jail for mileage, fuel, and the salary of the officers used to transport him/her.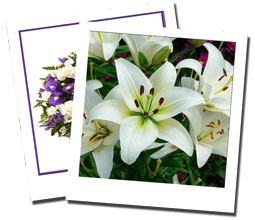 Funeral attendance is for the church or funeral home service only, and does not include the grave-side service.
To arrange the drop off and or pick up of clothing for the funeral, contact the Liaison Officer at 804-333-6419 and select Option 4. Funeral clothing shall be picked up by the family or sent out at the inmate's own expense after the funeral is over. The jail cannot store these clothes.