Online Commissary Ordering is Now Available
JailCanteen provides friends and family an easy and secure method to make commissary purchases for loved ones. To learn more select the Property and Money button on the left side of this page.

Announcing Free On-Site Video Visitation

Because we know the value of family and friend connection during incarceration, Northern Neck Regional Jail has partnered with Securus and is now offering FREE On-site Video Visits!
Should you desire you can still sign up for Video Visitation with your loved ones. Information on this service can be found on the family visitation link at the left of this page
Onsite video visitation is similar to standard through-the-glass visitation in that you will travel to the jail to visit with your loved one but using a touchscreen terminal located in our facilities visitation area while your loved one remains in the housing unit. It's Simple and easy, all you have to do is create or use your existing Securus Account.
Can't make it to the jail? Bad weather? Don't feel like driving? Great News! You can still visit your loved one from any location via the internet between the hours of 8:30 – 11:30am/1:30 – 5:30pm/ and 7:00-10:30pm daily for a fee of $6.95 per 20-minute visit. Just visit www.securustech.net and log in to your account to schedule your remote visit.
Please use the links at left to navigate to the individual pages within this section. You may return to the Home Page by clicking on the Jail Logo Above.
ATTENTION!
The posting of any images of inmates on any form of electronic media– to include photos and videos – is governed by NNRJ policy and requires various releases and authorizations from representatives in whose custody the inmate is in prior to public display or access. Recording of video visits is not permitted without prior authorization.
Still Need Information?
We hope your questions are answered here, but if they are not, you may try our automated way to get inmate-specific and generic facility information over the phone. You can inquire about;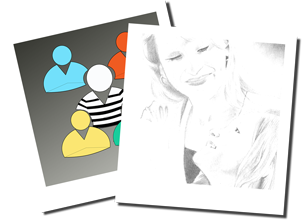 charges
bond information
Inmate Account Funding
jail voicemail
Just call 804-333-6419 and select Option 1. You may also check out the Vendor links in the Useful Links section of our home page for Vendor specific Information. Thank you for visiting!
-The NNRJ Web Team-