Community Based Probation Services
Probation Services are provided by Order of the Court to offenders residing in Westmoreland County, Richmond County, Northumberland County and Lancaster County. Persons ordered into Community Based Probation are required to report In Person within seven (7) days of their release from court or jail. Should an offender fail to meet with the Probation Officer within 7 days, he or she will be considered in violation of the court's order and will be returned to the court to Show Cause.
Probation Supervision can include any of the following:
Community Service
Substance Abuse Testing/Treatment (referral and/or in-house)
Sex Offender Assessment/Treatment (referral)
Co-Occurring Disorder Group (for substance abusers with mental health issues)
Shoplifting Prevention Course (fee required)
Fines/Costs Option (Community service may be performed in lieu of fines/costs owed to Court.)
Anger Management (referral)
Domestic Violence (referral)
Substance Abuse Screening/Assessment
Other Sanctions that may be imposed by the court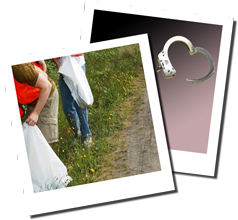 Intake Requirements
You will need to bring the following information with you for the intake process:
A current pay stub for employment verification;
Verification of your residence. Bringing in a current utility bill, official mail, or a rent receipt with your name and address will serve as verification;
Bring all documentation that you receive from the Court.
The offender shall be assigned to a Northern Neck Regional Jail Community Corrections Probation Officer and all conditions of probation will be reviewed.
Persons referred to Probation from;
Westmoreland County courts
You must call Latasha Plummer at 804-333-6034.
--------------------------------------------------------------------------
Lancaster County, Northumberland County, or Richmond County courts
You must call Amanda Morris at 804-333-6014.
Hours
Offender reporting days are determined by each offender's Probation Officer. Please contact your Probation Officer for specific days and hours to report.
The Community Corrections office hours are from 8:30 a.m. to 4:30 p.m., Monday through Friday. Viewed from the parking lot, the entrance is located on the right side of the Northern Neck Regional Jail.